The Saga of Scott Pete
The Man, the Myth, the Sausages!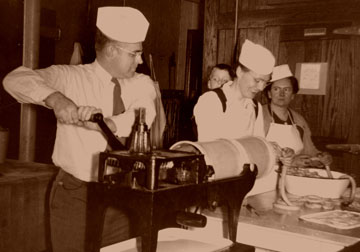 Our eponymous founder was destiny-swept to Chicago in the early 1900s—and could there be a better place for a master sausagemaker to be? No, there could not. "Second City," perhaps, but with a meatpacking tradition that was second to none.
Carrying with him time-honored recipes from the Old World, imported by memory alone, Scott Pete started making his soon-to-be-famous sausages for his hardworking (see: hungry) neighbors, men and women who logged long hours in all the city's bustling 'yards (ship-, stock- and rail-) as well as Chicago's many steel mills and factories.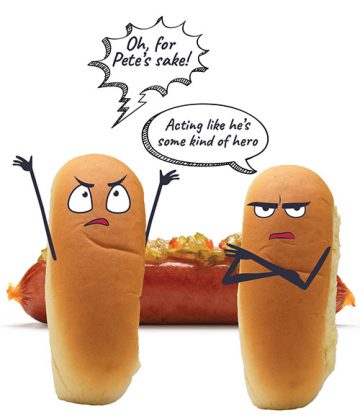 Sticking to century-old methods of quality craftsmanship, Scott Pete fed them with his sausages made always only in small batches, seasoned with proprietary spice blends and stuffed in natural casings that literally POP! when you sink your teeth into them.
For Chicago's immigrant communities, it was love at first bite.
Only Scott Pete's sausages were boldly, authentically flavored enough to appease a real sausage-lover's palate.
And only Scott Pete's were hearty enough to satisfy this "City of Big Shoulders."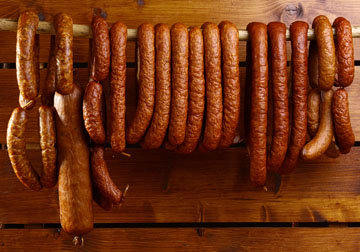 His Polishes and Smoked Sausages quickly became known as "the flavor of Chicago." His namesake company, founded in 1926, would eventually add jumbo franks and deli meats to the list of delicious Scott Pete offerings.
Nearly a century has passed, and so has the legendary sausagemaker, but his commitment to quality remains. Scott Pete sausages are still made locally and, true to their Chicago roots, are still made of outsized proportions and flavor.